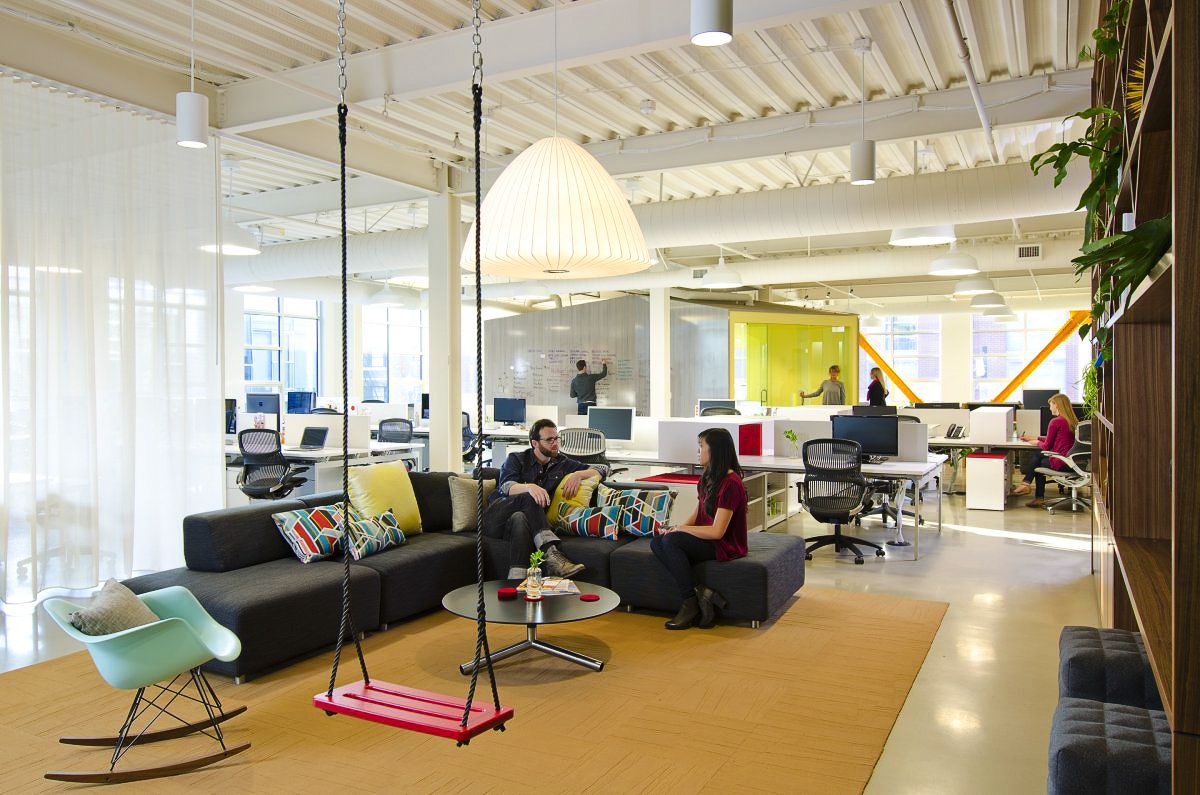 Most adults spend around 8 hours a day in their office, 5 days (sometimes 6) a week and on average will work for around 40 years. Considering the amount of time we all spend in the office, shouldn't it be a prerequisite to have a fun and creative office space?
Making your office space light, quirky, neat and relaxed can go a long way in ensuring that you and your employees don't dread coming into a mundane, boring office every day. It can be difficult coming up with ideas to add a little sparkle to the office space; sometimes you just have no idea what you can do to make it a little more fun.
We compiled a list below giving some unusual and fun ways to make your office into a place that people really enjoy spending time every day.
Unusual Furniture
In the last few years we have seen some kooky ideas come out from young designers and inventors and this also extends to office furniture. Some expensive options to consider are: The Milk Desk and The Wing Desk. The milk desk is completely white, it is tidy and it offers and inordinate amount of space to stash away that jungle of cables. It allows the office to look clean and tidy. The Wing Desk is exactly that; an airplane wing that has been made into a desk.
Some of the cheaper options include a reception area/relaxation place that is made up solely of beanbags; to create a chilled space to take a break in work. Soft wall petitions are also relatively cheap and they can be moved around into every shape, it's a fun and easy way to have fun at the office.
Pets and Plants
Pets and plants are two of the most common items in a household but they are direly lacking in the workplace. Cheer up the office by decorating the space with flowers and other plants, or even a hanging garden. When considering pets, it is probably best to stick to fish for practicality within the office.
Landscape Window Films
Window films are not just great for the environment; they can also be awesome to look at. If your office has a less than average view then you can get a window film with the ideal landscape already printed on it. You could spend the day looking out the window at South Africa's Table Mountain – right from central London.
Social Share